Warrington Restaurants
England isn't really a country known for its exquisite cuisine. But foodies won't necessarily turn away from the delightful food options available from numerous Warrington restaurants. Whether you're a tourist taking a break from the cultural attractions or a resident of the town, you will find a wonderful series of dishes and delicacies that can sustain your body and tickle your palate.
So here's a list of the best restaurants in Warrington where you can take dates, bring your entire family, and have fun with your mates.
Baffito's Bar & Pizzeria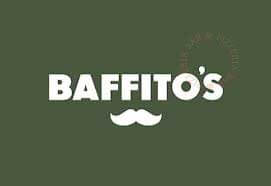 This is a classic restaurant in Warrington that specializes in Italian pizza, though they also serve other Italian dishes. Here you can see how the chefs make your pizzas in the huge open oven. It's also known to use only premium ingredients. In fact, they even insist on using real Italian flour.
Here you can try out many different types of pizzas with friends and family. For variety, you can also order pasta dishes and Italian sandwiches. Then you can top the meal off with a Long Island iced tea or a margarita.
Hangar Number 4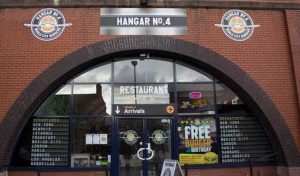 Not all the places to eat in Warrington offer conventional themes for their restaurant themes and designs. With Hangar Number 4, the interior decoration is really different. It's designed to look like a mix of the inside of an airliner and an airport.
The food comes in hostess trolleys, and the knives and forks are even aircraft-themed. You can even enjoy your meal sitting on an airline passenger seat, although it can be very difficult to time it just right for those particular seats to be available.
The service is excellent, and you can say the same for the various burgers they offer. The wide variety of toppings and meat will make you want to try a different one each time you come here. You also can enjoy the various classic fast food dishes, including fries, chicken wings, and desserts.
This is a great place for older kids, because it's just so different and the casual food is ideal for their tastes. You can even hold birthday parties here! This is an airport and airline dining experience that's the opposite of the stressful and unpleasant episodes in real life airlines and airports.
ASK Italian Restaurant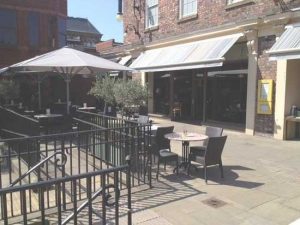 This is a very popular chain restaurant that focuses on Italian cuisine, and in Warrington it's a very big hit. It does seem like the people here in Warrington really love their Italian food.
The location is in the Old Market Place and it serves traditional Italian dishes which you enjoy in a modern setting. It offers a nice, comfy, and even fun atmosphere that's ideal for entire families with children. You can enjoy pasta and pizza, and round things off with dessert.
Las Ramblas Wine & Tapas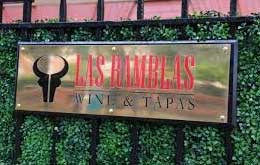 Are you in the mood for some tapas and a matching alcoholic beverage? Then you really should head on out to Las Ramblas along with your friends. Reservations may be a good thing especially on weekend evenings, but you can often get a good seat without a reservation in the afternoons.
The menu offers a varied menu, including chorizo lollypops, steak entrecote, and sea bass. Then you can also try the tortillas, meatballs, and empanadas in various flavors. You can then choose among a wide variety of wines, beers, and hard liquor.
The food items are all well-prepared and delicious, with its tapas good enough to compare with the tapas of other great restaurants. But that's not the only thing going for it. The service is superb, and the hosts and servers are helpful, polite, and friendly. The atmosphere is casual, light, and comfy, and it's perfect for lots of friends and family. Add the reasonable price, and it's not surprising why so many people regard it as a favorite placed.
Golden Square
This isn't really a restaurant. It's actually a Warrington shopping center that also offers a lot of different restaurants and cafés. You can shop till you drop, and then enjoy a nice meal in any of the dining establishments here. Other good restaurants are right nearby.
If you're in for some coffee and pastries, you can find a Starbucks café here. But you have other options, such as Costa Coffee, Love Coffee, and Rhode Island Coffee.
You can try out Barley Mow for some exceptional pub food, and the place offers meals from breakfast to dinners. Or you can head on out to Nando's and finally get a taste of their iconic chicken dishes. Scoop! offers lots of ice cream delicacies perfect for an afternoon snack. Prezzo offers delicious Italian fare, with excellent service all around.  To find a great Warrington Damp Proofing Specialist follow the link too.
Conclusion On the best Warrington restaurants

As you can see, in Warrington the food choices are vast, and you can pick superior dishes at reasonable prices. You're not going to starve here even if you're a dedicated foodie!