Warrington Sports and Sports Facilities
Warrington is a typical English town in many respects, as the people here do appreciate their favorite sports. However, Warrington sports can be surprisingly different, since rugby reigns atop the hierarchy of all athletic events. Rugby in Warrington draws the greatest crowds and fan interest.
But that doesn't mean there are no other athletic activities that interest Warrington locals. In fact, there's a wide range of sports activities here in town. If you come for a visit or plan to live here, here are some sports facilities that you really must go to see.
Halliwell Jones Stadium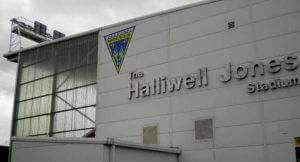 Of all the sporting facilities in Warrington, this is undoubtedly the most famous. It's the current home of the Warrington Wolves RLCF¸ which is affectionately known as The Wire in homage to the wire-making history of the town. This stadium has been packed every The Wire plays, ever since 2003 when the team first moved here.
The Warrington Wolves have always been popular, and that's because they seem to always do well each year. They're the only team in the league that has never been relegated even for a single season.
Interest and pride in the team has even grown a lot in recent years, due to its constant victories on the paddock. Since the last championship in the Challenge Cup in 1973, the team took back to back honors in winning in 2009 and 2010, and a third one in 2012. They even reached the finals again in 2016.
They won the Super League Leaders Shield in 2011 and 2016. They also appeared in the Super League Grand Final in 2012, 2013, and 2016.
These days, it's good to be a Warrington Wolves fan, and the Halliwell Jones stadium is where you can demonstrate your passion for the game of rugby and for the team along with thousands of others. The food is terrific, the service is friendly, and the game atmosphere is electrifying.
Gulliver's World Theme Park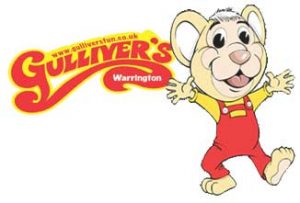 This is mainly for the kids, and parents can bring them over here for a lot of rides and entertainment options. But many of the fun activities here involve a lot of active moving, and kids can even engage in wall climbing safely.
Still, there's point in admitting that fun here is the true theme of the park. It's full of rides that can accommodate even little children, and they can sit side by side with a parent. You have merry-go-rounds and roller coasters, and rides on the water. You also have bumper rides and tractor rides. There are so many possible things to do here that a child can go through 2 days of enjoyment and not repeat a single adventure ride. Then there are the other fun things to do too, such as face painting and playing in the sand.
There are several different themes here your kids can choose from. From the Old West and Pirates to the Lost World of dinosaurs and the world of pirates, along with the Lilliputian universe plus Wonderland, your kids (and you too) will never get bored.
Irlam And Cadishead Leisure Centre
This is an excellent sports facility that has benefited greatly from a £2.8 million extension program that added a new sports suite, a multi-purpose studio, and a fitness suite. There are now more changing rooms and the parking lots have been enlarged to accommodate the people. Located in Irlam, this facility is right by Warrington.
Football fans will love to pay on its 3G pitches, and it also offers outdoor and indoor football for all types of weather. There are lots of pools and classes for swimming, while other watersports offered include power boating, and wind surfing. Or you can try canoeing and kayaking too.
Then you also have gymnastics and trampoline activities, too. Simply put, here in Irlam And Cadishead Leisure Centre you really do have a lot of athletic options.
Victoria Park
Latchford in Warrington is home to Victoria Park and its skateboard park and modern sports stadium. The running track of Victoria Park is the home of the Warrington Athletic Club. It has a skate park and bowling greens. On Saturdays, there's a 5 km run against the clock organized by the Parkrun group.
Velocity Trampoline Park Widnes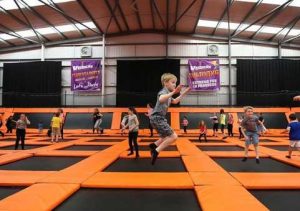 As the name says, this is a trampoline park. But it doesn't just house a few dozen trampolines. Instead, you have 180 trampolines you can choose from, and they're all linked together. Here's a way you can enjoy the feeling of weightlessness and being up in the air, in a way that's both fun and safe.
In a separate area, you also have a playing court dedicated to the classic gym game of dodge ball. There's a basketball area too. For the younger kids, the foam pit is also a popular attraction.
With food like pizza available, it's the perfect place for all ages who wish to have fun. It's an ideal place to hold children's parties!
Conclusion
So if you're ever in Warrington and you want to take a break from Warrington business or cultural tourist spots, try sports facilities instead. Lots of places for Warrington sports offer numerous fun things for family members of all ages.